The GRID Special Edition: "Reinforcements In Yellow"
Featuring Time Force's "Katie" - Deborah Estelle Phillips & Wild Force's "Taylor" Alyson Kiperman!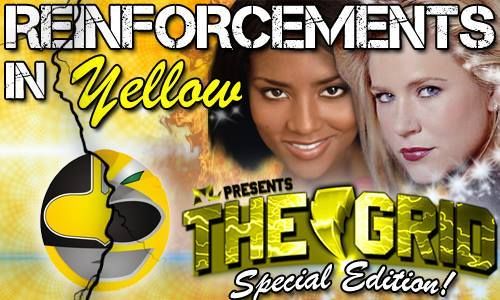 Welcome to the Shit Show! 
We get the chance to sit down and chat with some of our Favorite Yellow Rangers! First we get the low down on the Power Pin Ups Calendar, the charities they benefit and how it came to be!
Plus we get down to the nitty gritty about the Time Force - Wild Force Team Up "Reinforcements From The Future" and ask the ladies our burning questions about their time on set and the team up!
Featuring some hilarious stories along the way!
The GRID is back bi-monthly!
Facebook: https://www.facebook.com/TheGRIDPR
Tumblr: http://thegridpr.tumblr.com/ask
Twitter: https://twitter.com/thegridpr
Site: http://www.morphinlegacy.com/legacy-articles/the-grid
Podbean: http://thegrid.podbean.com/