The GRID Episode 83: "Sissy That Vivix"
We're Back! Welcome to the Shit Show!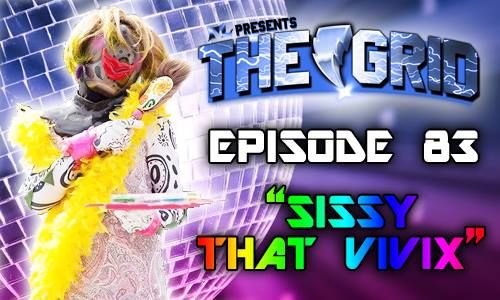 Episode 83: "Sissy That Vivix" is here where we discuss such vital topics such as the rumors, New Images, Products & Dishin' the T surrounding the Power Rangers Movie! We discuss what's new with Dino Super Charge and Ninja Steel News and the Cast! We Take A Deep look at BOOM Comics Issue #6 and the Annual! We also talk about Database Rangers' "Power Rangers Grid Defense," the 15th Anniversary of losing the beloved Thuy Trang and the 23rd Birthday of Power Rangers! PLUS we talk a little crap about people stealing our images; and notebooks!
Plus we attempt to review Dino Super Charge Episode 10 "Gone Fishin'" & Episode 11 "Love At First Fight" AND we review Zyuohger Episodes 27 & 28!
Our Secret Word This Episode is: TRAILER
Don't Forget we always answer your questions! 
The GRID is Back Twice Monthly!
Facebook: https://www.facebook.com/TheGRIDPR
Tumblr: http://thegridpr.tumblr.com/ask
Twitter: https://twitter.com/thegridpr
Site: http://www.morphinlegacy.com/legacy-articles/the-grid
Podbean: http://thegrid.podbean.com/