The GRID Episode 78: "GRID-Zilla!"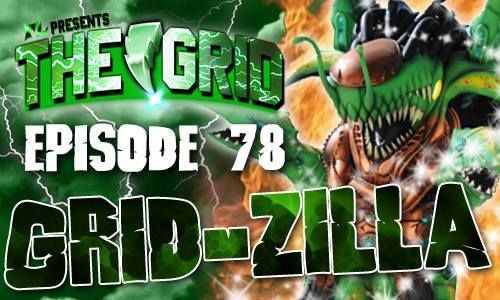 Welcome to the Shit Show! 
Episode 78 of The GRID is here where we discuss such vital topics as Dino Super Charge's upcoming episodes and New Toy Images, Ninja Steel in 2016, the MMPR Movie gets a new release date & rumored concept logos, BOOM! Studios' Comic #0, the Legacy Thunder Megazord, ZyuOhger Revelations AND Rick Medina's legal troubles. 
Plus we attempt to review ALL of Power Rangers Dino Charge & the Twenty-Seventh Episode & Twenty Eighth Episodes of Ninja Sentai Kakuranger! PLUS Ninninger Episode 43!
Don't Forget we always answer your questions!
The GRID is back bi-monthly!
Facebook: https://www.facebook.com/TheGRIDPR
Tumblr: http://thegridpr.tumblr.com/ask
Twitter: https://twitter.com/thegridpr
Site: http://www.morphinlegacy.com/legacy-articles/the-grid
Podbean: http://thegrid.podbean.com/