The GRID Episode 85: "Flood City"
We're Back! Welcome to the Shit Show!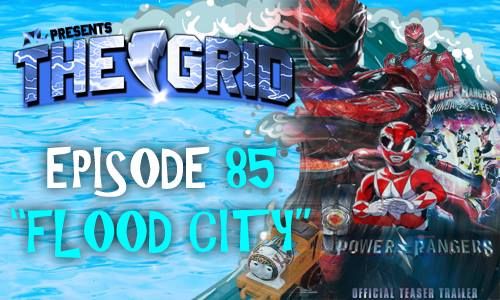 Episode 85: "Flood City" is here where we discuss such vital topics such as the Official Release of the Power Rangers Movie Trailer and the Madness of New York Comic Con! New Power Rangers Movie Stills, Posters, Character Descriptions, Confirmations, New Websites & More! 
PLUS we discuss New York Comic-Con's Toy Reveals; Ninja Steel, Legacy Items! The MMPR: Mega Battle Game, Thomas the Tank Engine, BOOM Comics, Super Sentai Items and JDF Talks to Himself.
Plus we attempt to review Dino Super Charge Episode 14 "Silver Secret" & the Halloween Episode "Trick or Trial" AND we review Zyuohger Episodes 32 & 33!
Our Secret Word This Episode is: COMIC-CON 
Don't Forget we always answer your questions! 
The GRID is Back Twice Monthly!
Facebook: https://www.facebook.com/TheGRIDPR
Tumblr: http://thegridpr.tumblr.com/ask
Twitter: https://twitter.com/thegridpr
Site: http://www.morphinlegacy.com/legacy-articles/the-grid
Podbean: http://thegrid.podbean.com/