The GRID Episode 77: "Free Heckyl"
Welcome to the Shit Show!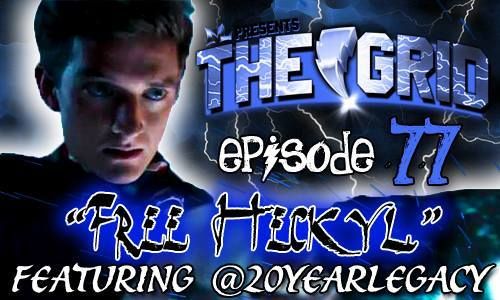 Episode 77 of The GRID is here where we discuss such vital topics as the immensity of Dino Super Charge toys being found in the wild and in HQ Images, Snide, Dino Charge returning to Netflix, The Power Rangers Movie gets a budget and a Visual Effects Company! ALSO TOO we catch up on old news such as the Macy's Thanksgiving Day Parade, Power Pin-Ups, Rhett Fisher's New Album, Boom Comics Aesthetic &  Juuouger Reveals!
Plus we attempt to review the Twenty-Fifth Episode & Twenty Sixth Episodes of Ninja Sentai Kakuranger! PLUS We Review 3 Episodes of Dino Charge "Wishing For A Hero," "One More Energem" & The Christmas Episode "Race To Rescue Christmas"
Don't Forget we always answer your questions! We got a lot this episode!
The GRID is back bi-monthly!
Facebook: https://www.facebook.com/TheGRIDPR
Tumblr: http://thegridpr.tumblr.com/ask
Twitter: https://twitter.com/thegridpr
Site: http://www.morphinlegacy.com/legacy-articles/the-grid
Podbean: http://thegrid.podbean.com/