The GRID Episode 76: "Turkey Jerk"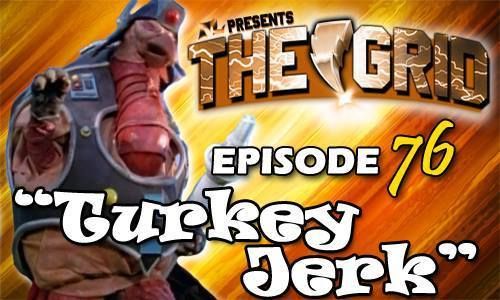 Welcome to the Shit Show! 
Episode 76 of The GRID is here where we discuss such vital topics as the Triforia Triplets losing their minds, Dino Charge Toys, MMPR Movie News, PMC5 Additions, Unused Concept Art, Dacre Montgomery, Legacy Morphers and MORE!
Plus we attempt to discuss the 37th & 38th Episodes of Ninninger (in Nugget Form), the Twenty-Third Episode & Twenty Forth Episodes of Ninja Sentai Kakuranger! PLUS We Review the 17th Episode of Dino Charge "World Famous! (In New Zealand) & Episode 18th  "Deep Down Under"
Don't Forget we always answer your questions! We got a lot this episode!
The GRID is back bi-monthly!
Facebook: https://www.facebook.com/TheGRIDPR
Tumblr: http://thegridpr.tumblr.com/ask
Twitter: https://twitter.com/thegridpr
Site: http://www.morphinlegacy.com/legacy-articles/the-grid
Podbean: http://thegrid.podbean.com/