The GRID Episode 75: "When Casting Collides"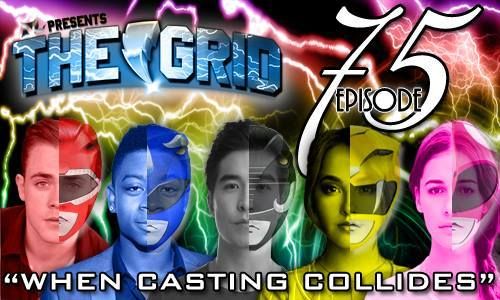 Welcome to the Shit Show! With Special Guests @MonkieRanger @TheVacuuminator !
Our 75th Episode of The GRID is here where we discuss such vital topics as Morphin' Legacy's New Look, the Casting of the MMPR Movie Rangers. Throwing Shade at Collider, Boom Comics and the Green Ranger, Megazord Madness Winners, Jyuuouger Rumors & The Red Ranger Balloon!
We review the  Dekaranger: 10 Years After Movie! Plus we discuss the Twenty-First Episode & Twenty-Second Episode of Ninja Sentai Kakuranger! PLUS We Review Episode 15 "Rise Of A Ranger" &  Episode 16 "No Matter How You Slice It" of Dino Charge!
Plus, we reminisce on our 75th Episode!
Don't Forget we always answer your questions! We got a lot this episode!
The GRID is back bi-monthly!
Facebook: https://www.facebook.com/TheGRIDPR
Tumblr: http://thegridpr.tumblr.com/ask
Twitter: https://twitter.com/thegridpr
Site: http://www.morphinlegacy.com/legacy-articles/the-grid
Podbean: http://thegrid.podbean.com/