The GRID Episode 74: "Double the Koda, Double the Fun!"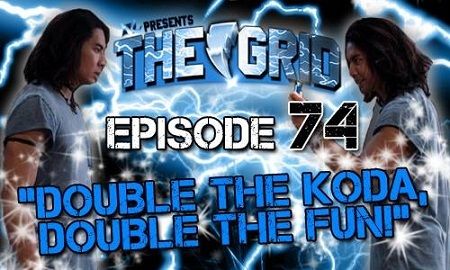 Welcome to the Shit Show! 
Episode 74 of The GRID is here where we discuss such vital topics as The Newest Cast Members of the MMPR Reboot (Dacre Montgomery & Naomi Scott), Dino Super Charge Villain Names, Ultimate Charger Releases, Legacy Items from NYCC, Toy News, Keeper Over Poisandra, 40th Super Sentai News & A DRAMATIC READING OF THE TRINI CASTING SIDE!
Plus we attempt to discuss the 33rd & 34th Episodes of Ninninger (in Nugget Form), the Nineteenth Episode & Twentieth Episodes of Ninja Sentai Kakuranger! PLUS We Review the Halloween Episode of Dino Charge & Episode 14 "True Black"
Don't Forget we always answer your questions! We got a lot this episode!
The GRID is back bi-monthly!
Facebook: https://www.facebook.com/TheGRIDPR
Tumblr: http://thegridpr.tumblr.com/ask
Twitter: https://twitter.com/thegridpr
Site: http://www.morphinlegacy.com/legacy-articles/the-grid
Podbean: http://thegrid.podbean.com/