The GRID Episode 73: "The Famed Duck Mouth"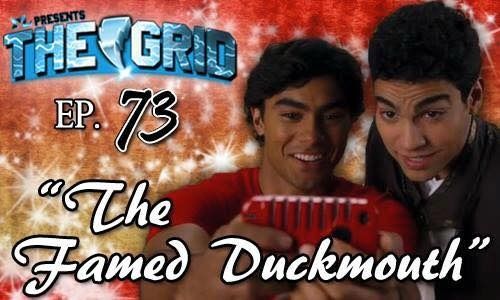 Welcome to the Shit Show! Special Guest @TheVacuuminator 
Episode 73 of The GRID is here where we discuss such vital topics as Potential Casting of the MMPR Reboot, Dino Super Charge Art, New Monster Figures in Stores, Megazord Madness #VoteDeerZord, Legacy Blade Blaster-Falconzord & Thunder Megazord get images! PLUS we discuss the NYCC exclusives and COMPLETELY bash the new Ninninger Mecha!
Plus we attempt to discuss the 31st & 32nd Episodes of Ninninger (in Nugget Form), the Seventeenth Episode & Eighteenth Episodes of Ninja Sentai Kakuranger! PLUS We Review the Power Rangers 800th Episode! Dino Charge Episode 13 "Sync or Swim"
Don't Forget we always answer your questions! We got a lot this episode!
The GRID is back bi-monthly!
Facebook: https://www.facebook.com/TheGRIDPR
Tumblr: http://thegridpr.tumblr.com/ask
Twitter: https://twitter.com/thegridpr
Site: http://www.morphinlegacy.com/legacy-articles/the-grid
Podbean: http://thegrid.podbean.com/