The GRID Episode 71: "Purple Rain-ger"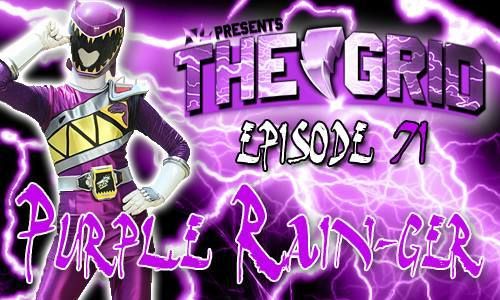 Episode 71 of The GRID is here where we discuss such vital topics as Dino Charge gets another pre-emption, Jarred Blakiston goes Graphite, Dino Super Charge Toys Revealed, More Episode Revelations, More Mobile Games! PLUS PMC Announces their first group of Guests, NOH8 Updates the Ranger Equality Poster, and what is up with Dubai and "Blood Punch?"
Don't Forget to stay for our Dramatic Reading of the leaked MMPR Reboot Casting Sides!
Plus we FINALLY get to review Episode 9 & 10 of Dino Charge "When Logic Fails" & "The Royal Rangers"! No Ninninger Reviews this week but we continue with Ninja Sentai Kakuranger and review Episode 13 & 14!
Don't Forget we always answer your questions! We got a lot this episode!
The GRID is back bi-monthly!
Facebook: https://www.facebook.com/TheGRIDPR
Tumblr: http://thegridpr.tumblr.com/ask
Twitter: https://twitter.com/thegridpr
Site: http://www.morphinlegacy.com/legacy-articles/the-grid
Podbean: http://thegrid.podbean.com/