The GRID Episode 88: "Buggin' Out"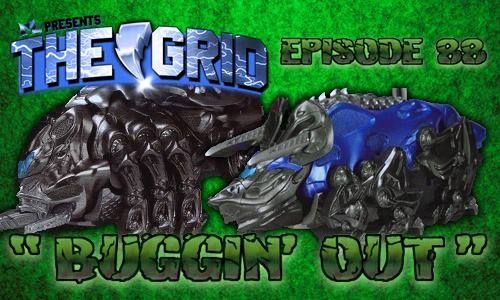 Welcome to the Shit Show!
Episode 88: "Buggin' Out" is here where we discuss such vital topics such as the new Images of the Power Rangers Movie Individual Zords, Behind the Scenes of Ninja Steel, Ninja Steel Toy Sightings, Disappointments in the Ninja Steel Toy Line, Ninja Steel Casting, Wave 3 Legacy Figure Images, Dino Super Charge's Christmas Special, Issue #2 of Justice League/MMPR's Cover & the Plot of ZyuOhger VS Ninninger is revealed!
Plus we attempt to review Dino Super Charge Episode 19 "Edge of Extinction" & Our Scathing Review of the Finale Episode "End of Extinction" AND we review Zyuohger Episodes 37 & 38!
Our Secret Word This Episode is: FINALE
Don't Forget we always answer your questions!
The GRID is Back Twice Monthly!
Facebook: https://www.facebook.com/TheGRIDPR
Tumblr: http://thegridpr.tumblr.com/ask
Twitter: https://twitter.com/thegridpr
Site: http://www.morphinlegacy.com/legacy-articles/the-grid
Podbean: http://thegrid.podbean.com/